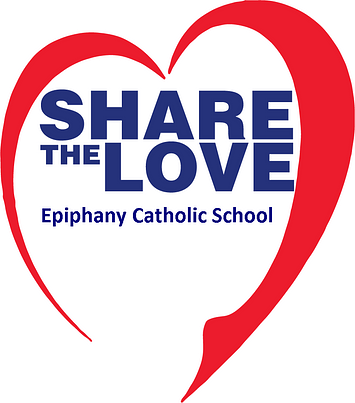 Epiphany has just kicked off the "Share the Love" matching donation campaign. A few generous donors have agreed to match up to $10,000 in donations. All the details for the campaign are in the letter below. Please consider supporting "Share the Love" by making a donation or by sharing this information with a friend or family member that might be interested in donating to our school. Donations of any amount are greatly appreciated!
Dear Epiphany Families,
February is often thought of as the month of "love". In the spirit of Valentine's Day, we ask that you consider supporting Epiphany by donating to our "Share the Love" campaign. We have been blessed by some very generous donors who have agreed to match the funds that we collect (up to $10,000) during this campaign.
Please consider helping us with this special fundraising opportunity. In addition to helping us meet our operating expenses during this fiscal year when our income has been severely impacted by reduced enrollment and limited fundraising because of COVID restrictions, your donation will also be used to make much needed renovations to the student restrooms and art room sinks this summer. All contributions are tax deductible. Please mail your contribution to Epiphany Catholic School, 1211 East Grandview Ave, Culpeper, Virginia 22701.
Please remember that your donation will be matched 100%, which of course will double its value for our school and students. With your support, Epiphany will continue to grow and thrive. Thank you for your continued investment in Catholic education and the children of Epiphany Catholic School.
Sincerely,
Austin Poole, Principal