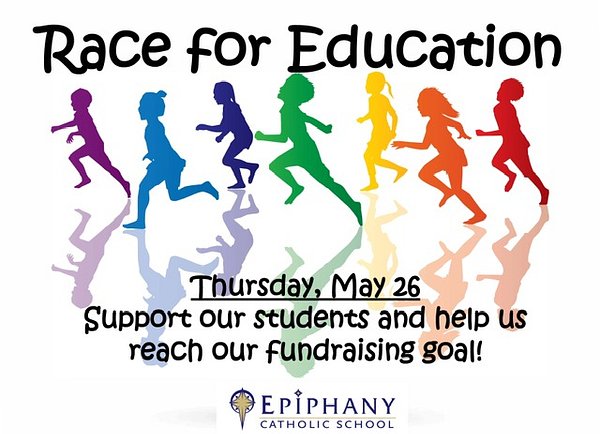 Click the image to Donate!
Our annual Race for Education

will be held on Thursday, May 26 and each classroom has been tasked with raising $1000.

The two top-earning classrooms will receive ice cream sundae parties, and on race day the top boy and girl finishers in each class will receive a t-shirt and special prize!

We are so excited for this event and hope you will support us in reaching our goal!