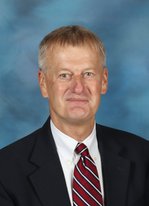 FROM THE DESK OF MR. POOLE:
Welcome to our school website. Thank you for taking the time to visit us. We are extremely proud of our school, students, parents and teachers. Please continue your exploration to learn more about our school community and the philosophy and traditions we uphold.
We offer an academically challenging program for students in pre-school through 8th grade rooted in our Christ centered mission. We focus on educating the whole person, spirit, mind and body. Students are encouraged to pursue intellectual excellence, spiritual discovery, creativity, environmental awareness and physical well-being. The moral development of students will be promoted within the context of our Catholic faith. A variety of extra-curricular opportunities in both the fine arts and athletics are also offered.
Graduates of Epiphany Catholic School enter high school prepared to successfully negotiate the academic, spiritual and social challenges they will face in their future.
Please come for a tour and see firsthand the Epiphany Catholic School experience that awaits your child.
Sincerely,
Austin Poole
Principal
Epiphany Catholic School